Upright vs. Grand – What's the difference?
The most obvious difference is their appearance. The upright generally stands vertically against a wall, and will take up less space and then a grand piano which has a larger footprint, and is usually the focal point of a room, no matter what it's size.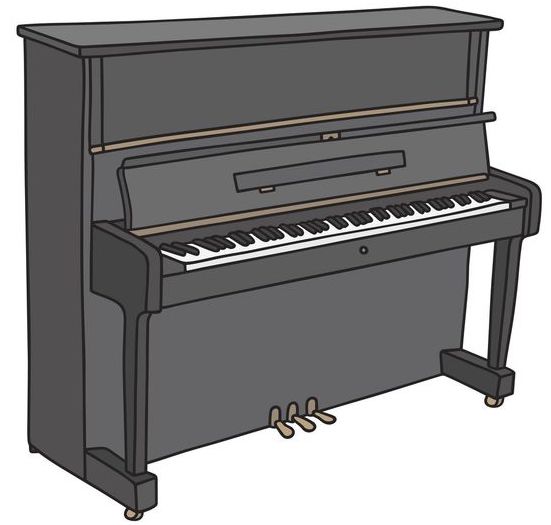 Characteristics of an upright piano:
– An upright piano takes up less space and is more likely to fit into a domestic setting

– Upright pianos can be more affordable.  Prices can start from £1000.

– They are great for beginners and a better option than a digital piano if space and budget allow.

– Because upright pianos are smaller by design, they do not have the same length string as a grand piano. So, tonally they can be quieter, and their dynamic range more limited (Of course, the piano being quieter isn't always a bad thing!!)

Having said that,  this is not always the case.  Some upright pianos have a truly magnificent sound and can be compared quite easily to a smaller baby grand. 
-The touch of the action is different on an upright piano.  When a key is pressed on an upright piano, the back end of the key lifts up which puts the mechanism in motion, striking the hammer onto the string.  The weight of the keyboard varies from piano to piano, and someone who already plays may have a preference for either a light or heavy touch.
Upright piano summary:
Price range: Second hand pianos start from £1000, new upright pianos start from around £3000 
Size (height):  Small upright pianos range in size from 100cm tall to 132cm tall
Size (width):  Small upright (6 octave mini pianos) range in size from 120cm wide to155cm wide
Number of keys:  Most have 85 or 88 notes
Number of pedals: Most new pianos have 3 pedals.  All have a minimum of 2 pedals
Ideal for: Beginners, Intermediate and professionals
Characteristics of grand pianos:
– Grand pianos are much larger in shape and size. The horizontal design allows for the maximum amount of sound and tone control. The strings are longer, which helps to produce a more powerful tone, especially noticeable in the bass. With the lid open, grand pianos have a much larger sound projection. (This may not be a priority of course, a louder piano is not what everyone is looking for)
 
– Grand piano actions utilise a repetition mechanism. This allows pianists to repeat a note quickly without having to ever completely release the key. After the key is released the hammer falls back into place under its own weight. 
– The action mechanism on a grand piano can be more efficient and responsive. 
 
– Grand pianos tend to have a higher price ticket.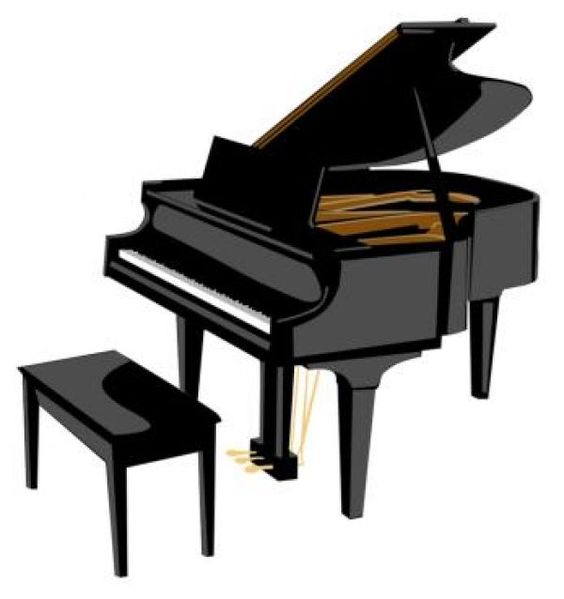 Grand piano summary:
Price range:  Second hand baby grand s start from £2500.  New baby grands start from around £7000.
Size (length):  Small baby grands range in size from 127cm (4'2") long to 274cm (9ft) long for the largest concert grand
Size (width):  Most grand pianos have either 85 or 88 keys, so will usually measure around 150-155cm wide
Number of keys:  Most have 85 or 88 notes
Number of pedals: Most new pianos have 3 pedals.  All have a minimum of 2 pedals
Ideal for: Beginners, Intermediate and professionals
If you're unsure about where to start, let us help you.  Call us on 01367 244554 or email sales@thepianogallery.co.uk