WATCH OUR PIANO STOCK
At The Piano Gallery

At the Piano Gallery, we want to help you find the perfect piano, we will listen to what you want, and help you find it. We don't "sell" pianos at The Piano Gallery, but we do help you find exactly what you're looking for. Everybody's perfect piano is different, that's why we stock over 100 pianos, so that we really can have 'A piano for everyone'.

We guarantee that we will have the perfect piano for you, and if we don't already have it in our beautiful showroom, we will do our very best to source it for you.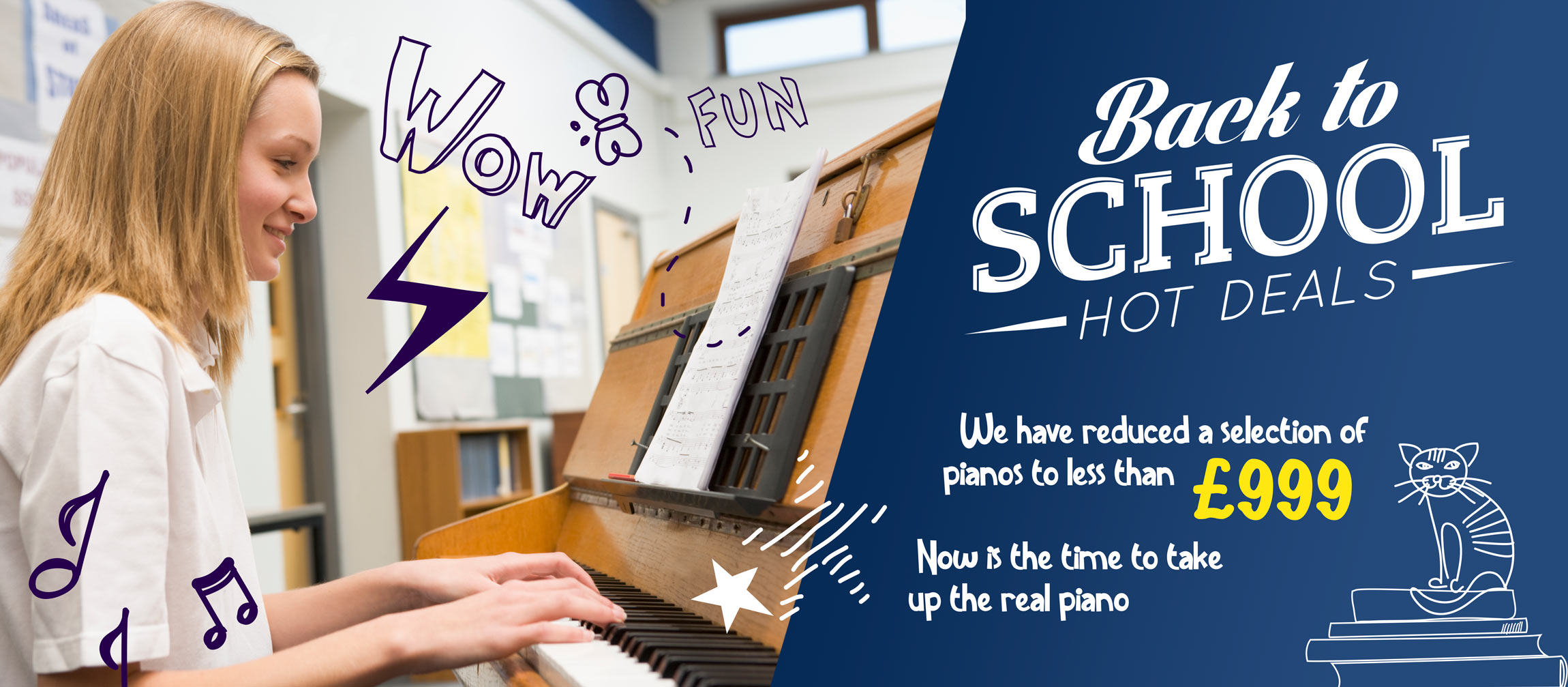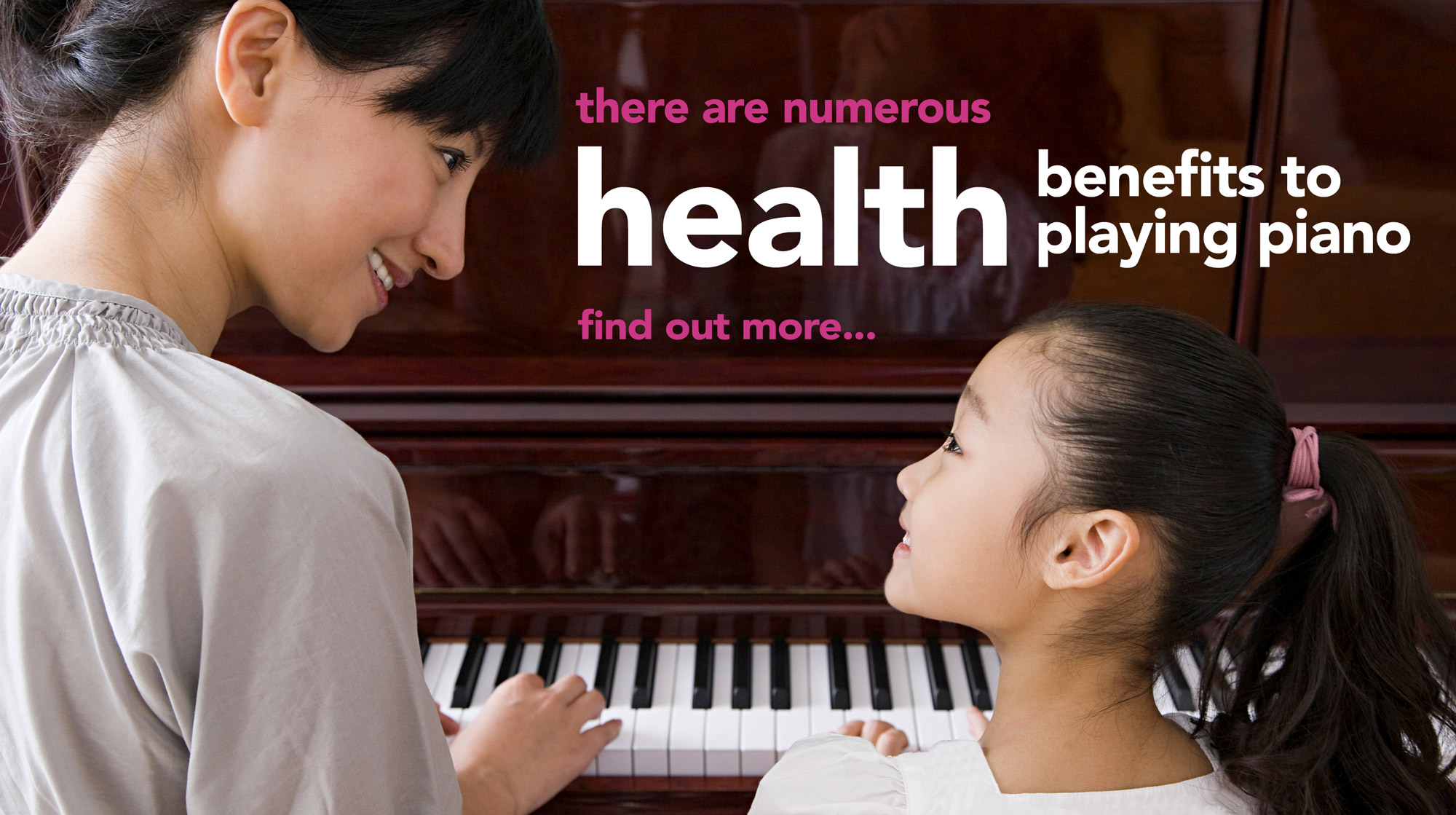 Pianos for sale in Oxfordshire, nationwide mainland UK ground floor delivery is free of charge at The Piano Gallery
Are you looking for a piano? At The Piano Gallery near Oxford, we specialise in the sale of quality new and used grand and upright pianos. We stock new, pre-owned, modern and traditional pianos. Our stock of over 100 pianos is available to see and play in our large showroom in Faringdon. We really do have a piano for everyone. Prices start from £600.

The piano shop with the best selection of new and used pianos in the UK
Are you looking for a piano, but unsure whether to buy new? second hand? Would you really love an older, traditional style piano but have heard bad things about them? Why not judge for yourself? At the Piano Gallery showrooms in Faringdon, Oxfordshire, we stock every kind of piano you can imagine. Whether you are looking for a cheap starter piano, or an instrument for an accomplished musician. We have over 100 pianos on display, the best range of upright and grand pianos you will find under one roof! We also offer monthly payment options, making owning your own piano even easier.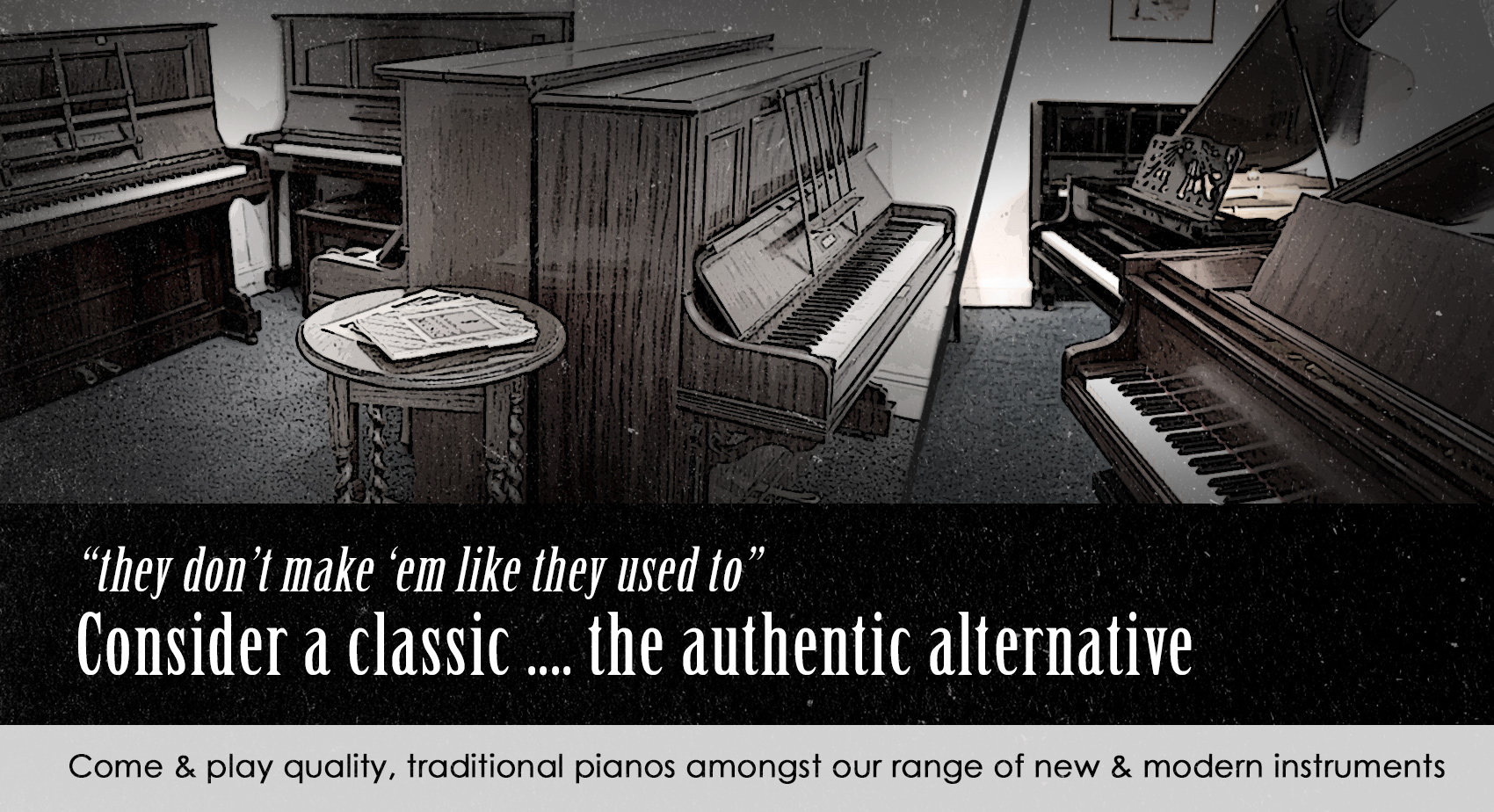 Our range of new and used Yamaha pianos for sale
We stock new and second hand Yamaha pianos, and are dealers for NEW Yamaha acoustic and digital piano. We have a great selection of 'nearly new' Yamaha upright and grands which are under 30 years old, these pianos offer tremendous value for money, but you will have to snap one up quickly, they do not stay in stock for long.
Second hand Yamaha pianos
The used Yamaha piano market is a minefield. You will find some good pianos, and some not so good. Judging the condition of a used Yamaha can often be difficult to an untrained eye. Let us help you find the perfect piano. We specialise in nearly new Yamaha pianos and aim to stock a variety of pianos from used Yamaha hybrid, silent and disklavier pianos. Nearly new Yamaha grands, that are only a few years old.
Will the Piano Gallery deliver a piano to London? the Midlands? Manchester? Scotland? Cornwall? Kent? YES! We deliver FREE OF CHARGE anywhere mainland UK. Stair work is subject to additional fee.
Click here to see just a small selection of our recent UK deliveries
Where are we?
We are close by to Swindon, Oxford, Bath, London, Bristol and Cheltenham. The Piano Gallery, which is located on the outskirts of Wiltshire, is located in the historic market town of Faringdon. We are located just under 20 miles SW of Oxford, & 12 miles NE of Swindon. Faringdon is situated within easy reach of the beautiful city of Oxford, Cirencester, The Cotswolds, Cheltenham, Abingdon & Witney. and yet only an hour away from London, Slough, Windsor, Basingstoke, Dorset, Surrey, Suffolk, Bristol, Gloucester and the Midlands.
A Piano Shop with over 100 pianos on display!
Not everybody wants a new piano, so our Faringdon showrooms display over 100 pianos, including many secondhand pianos, all for sale and available to play and compare. We offer Hire to Buy rental schemes and Payment Plans (subject to status). Whether you are looking for an upright piano or grand piano, a Yamaha C3 grand or a starter piano, a reconditioned Steinway or Bechstein grand, we have a choice of quality instruments to suit every budget. We pride ourselves in offering sound advice & quality instruments, which are all available to try under one roof in a friendly & relaxed environment.
We promise absolutely no high pressure sales, just honest advice, a wide range of pianos to suit all abilities and budgets, and a cup of tea in a relaxed, pleasant environment.